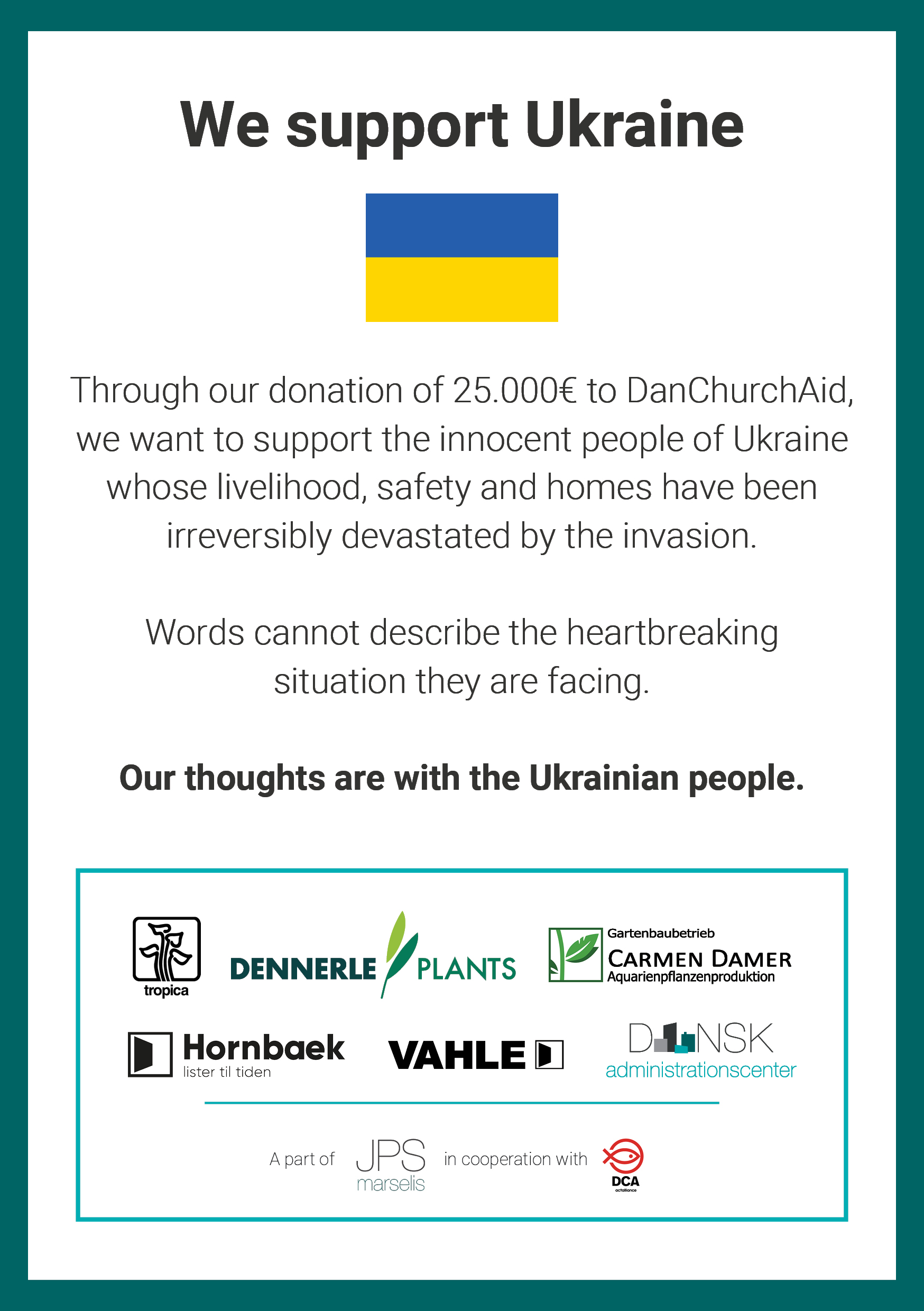 The JPS Marselis group, hereby represented by Tropica, Dennerle Plants, Carmen Damer, Vahle, Hornbaek and Dansk Administrationscenter, has decided to support Ukraine with a donation of 25.000€.
Jan Rasmussen, Peter Andersen and Søren Chr. Madsen:
"The war in Ukraine has affected us all. In a short time, millions of people have gone from a peaceful and safe life to having to flee with whatever they can carry. At the same time, the families have been deprived of their husbands, sons, and brothers. It is a situation that is absolutely unbearable to witness!"
With the donation of €25,000, JPS companies want to help make a difference for the families on the run: " We have chosen to aid Ukraine through DanChurchAid. Their efforts are focused on providing essential items to the many refugees stripped naked of their belongings in front of a cold and unforgiving east European winter. These items are food, diapers, blankets, and shelter. All things we take for granted here at home." say Jan, Peter and Søren.
A rapidly changing situation
The situation in Ukraine is continuously evolving. So are the needs of the many who are fleeing. Birgitte Qvist-Sørensen, Secretary General of DanChurchAid, says,
"The situation is changing day by day, and we are constantly monitoring the needs and the help required. It is about reaching as many people as possible with the right aid."
Our thoughts are with the Ukrainian people.
You can support the work of the DanChurchAid in Ukraine here.
Photo: Frank Schultze / Diakonie Katastuphenhilfe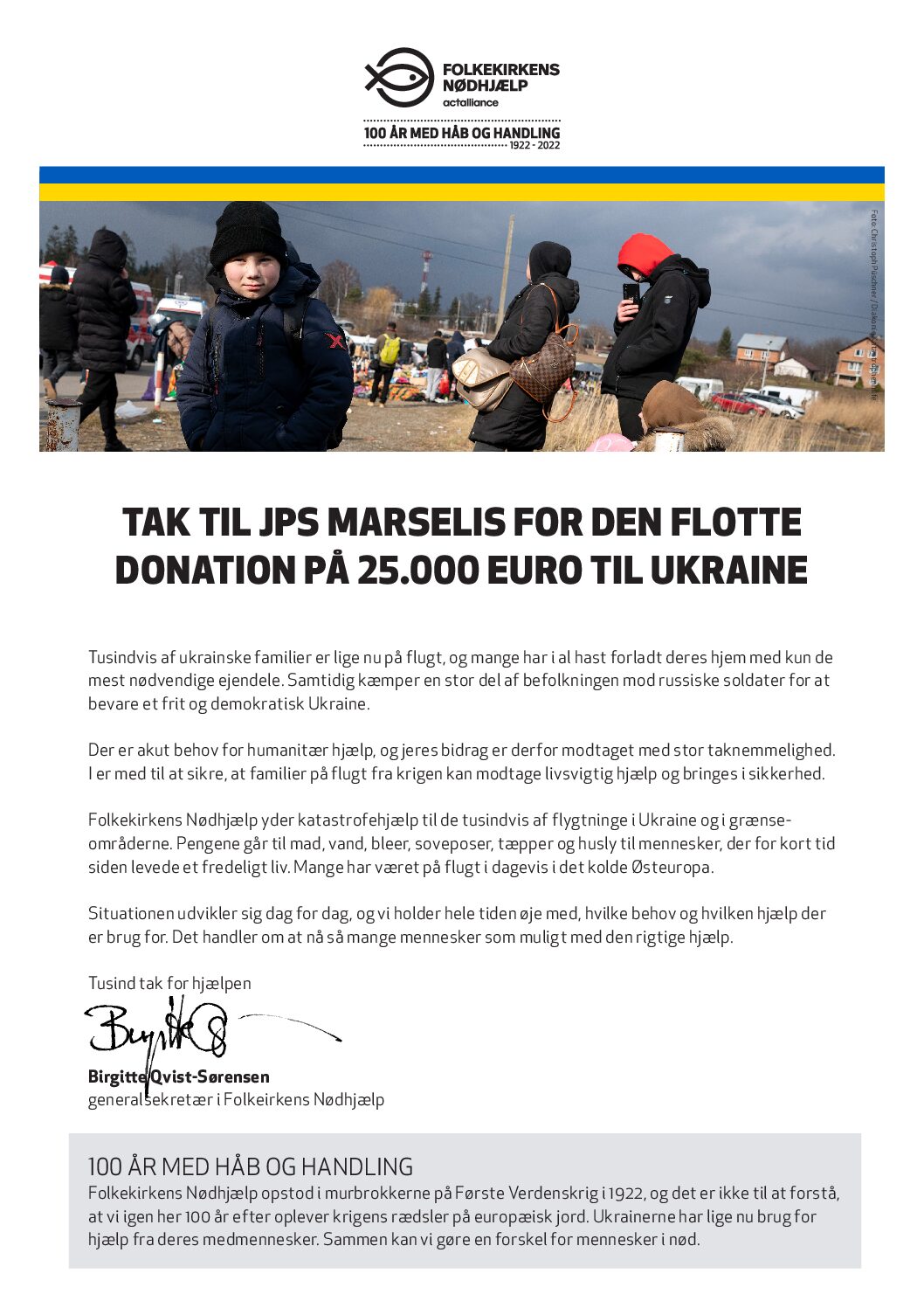 Learn more about our other CSR initiatives